Gavin Wiltshire -Music Production and Guitar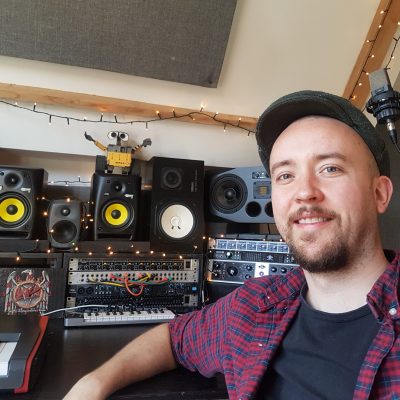 Primary/Secondary Schools
Gavin is a highly sought after guitar / music technology and music theory tutor – having worked in countless primary / secondary schools, tutoring hundreds of private students and carrying out work on behalf of numerous local and national government bodies.
Of particular importance to Gavin is his extensive activities in specialist / residential schools where he has been fortunate to work with some of the most at-risk individuals in society – developing and delivering a wide array of bespoke courses in music technology and music performance for the vulnerable and disadvantaged – young offenders, prisoners, victims of crime, the disabled, drug addicts, those identified having disengaged in mainstream education and enduring trauma of a wide range of natures.
Gavin has conducted work in the following schools / education bodies.

Howdenhall Children's Centre (Edinburgh

Howdenhall Children's Centre (Edinburgh Secure Services)

Ross High School

Queensferry High School

Dalkeith High School

The Edinburgh Academy

Liberton High School

Portobello High School

Tynecastle High School

Balerno School

ESMS

Kaimes School (Special School)
And on behalf of the following education bodies.
Midlothian Council

East Lothian

Edinburgh Council

West Lothian Council

Clackmannanshire Council

Stirling Council

Ediburgh College
Leaving school in 2006 with a fire in his belly, a hope to work in music, and not much more to go on than that – Gavin wrote a letter to the first 20 recording studios that came up in the phone book, offering to make tea in exchange for experience seeing how records get made. 19 studios didn't write back, but 1 did. Under the wing of acclaimed producer David Gray, Gavin never looked back and cut his teeth on every aspect of the recording process, since working in all roles from assistant technician to senior producer across the full range of audio recording sectors – from music, broadcast and voice overs for Japanese elevator manufacturers (true story) – to plays, audio books and even party political broadcasts.
Gavin is both lucky and proud to have been able to make music his life and career – above all else he loves to communicate with and help people, and wishes to pay forward the opportunities that he was given in his own childhood.
In the future – Gavin aspires to continue conducting music education and recording activities in India and latin America, areas with which he has a strong connection from his travels.
Bachelor of Arts (Honours) in Guitar/Sound Production -Popular Music – Edinburgh Napier University
Higher National Diploma (Distinction) – Sound Production –  Edinburgh College