Learn how to play guitar in Dublin as a beginner
Meet your instrument:

Parts of the guitar
If you want to learn how to play the guitar in Dublin Damvibes, you need to know the parts of a guitar, as you will be using a different technique for almost each part:
– Do you know how to hold your guitar pick?
– Do you know how to place your left hand on the guitar?
– Do you know how to tune your guitar?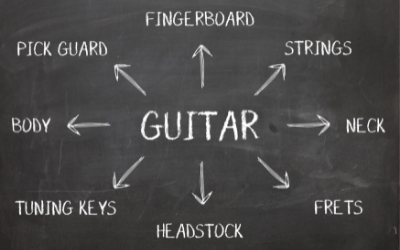 Guitar Tablature:

How to read the notes?
Would you learn a language without learning the alphabet in the first place? Probably not, as it's easier to learn a language if you learn it with grammar and with all the tools possible. That's why in Dublin Music School Damvibes we learn how to read guitar scores, also known as Tablature.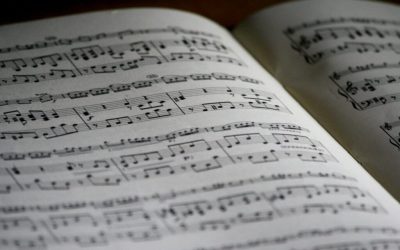 How to play guitar "easy"?

Guitar Chords
Probably, you heard about guitar chords before. That's because learning how to play guitar chords allows us play thousands of songs! You'll love this, as once you learn the most common chords you'll start enjoying your instrument. Everything related to chords is called harmony, a discipline in which our guitar teachers in Dublin are trained!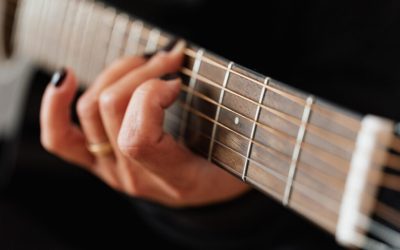 Learn how to play guitar fast:

Technique
Every professional guitarist knows that, a bad guitar technique may derive in muscle injuries, that's why we insist so much in this. But, how do I play guitar faster? That, of course, is related to guitar technique. Here you are a very useful tip: Don't do more movements than necessary. If you are a beginner guitar student, you'll learn how to play guitar efficiently and get many other tips! Moreover, in guitar we have many different techniques such as Strumming, Striking, Tapping or Bending.