Music School in Amsterdam
Lessons from Amsterdam Music School Damvibes
Have your music lessons at home or at the teacher's studio
If you want to learn music with Damvibes
Frequently asked questions from our music students
📍 Where are the lessons from our music school given?
Our music school offers personalized music lessons for home tuiton or at the teacher's studio. 
🎓 Who are our music teachers in Amsterdam?
Our music academy offers lessons by high quality teachers and international musicians certified by more than 10 conservatories in Europe
🎼 What kind of lessons does our music school offer?
We offer individual instrumet lessons, for all ages and levels!
💰 What are the rates of our music school in Amsterdam?
Our individual lessons cost around 40€/hour but the prices may vary according to travel expenses or the duration of the lessons. You can have a free trial music lesson!
Why are we one of the leading music schools in Amsterdam?
Music education based on innovation and high quality music teachers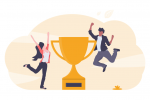 The most visible music school in Google
Damvibes created all its infrastructure around the online world, investing in technology and innovation from the very beginning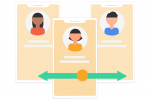 Music teachers graduated in more than 10 countries
Damvibes offers lessons by teachers graduated in more than 10 european conservatories and inspired by pedagogical systems used in other Conservatories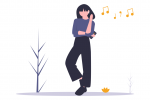 Music lessons for children and teenagers
Our music schools are carefully designed for kids, this way, kids learn music the best way possible; having fun!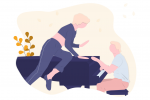 Music classes for adults of all ages and levels
Who said adults can't learn music? Our music lessons are aimed for adults aswell. In fact, half of our students are adults!
2000+ students learn music with Amsterdam Music School Damvibes
See what our students say about our music lessons!

"This music academy is great, I learned how to play piano and percussion in 1 month!" – Lara

"I have been learning how to play piano since 3 years ago, now I can play difficult pieces!" – Tom

"All the music classes in Amsterdam Music School DamVibes are really exciting, I loved singing on the videoclip" – Farida

"I love playing violin. It's been amazing to have lessons in Music School Amsterdam Damvibes!" – Carla

"I wanted to have music lessons because I was a beginner. Amsterdam School of Music DamVibes gave me the possibility to learn more and more" – Isabelle

"When I moved here I definetely wanted to have music classes in Amsterdam, I just wanted to sing and play and in DamVibes I can do everything at the same time!" – Oliver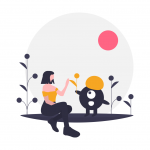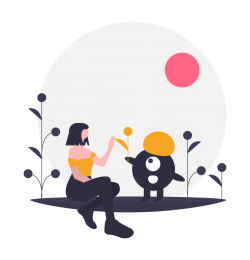 Learn music Amsterdam Music Academy Damvibes!
Customizable music lessons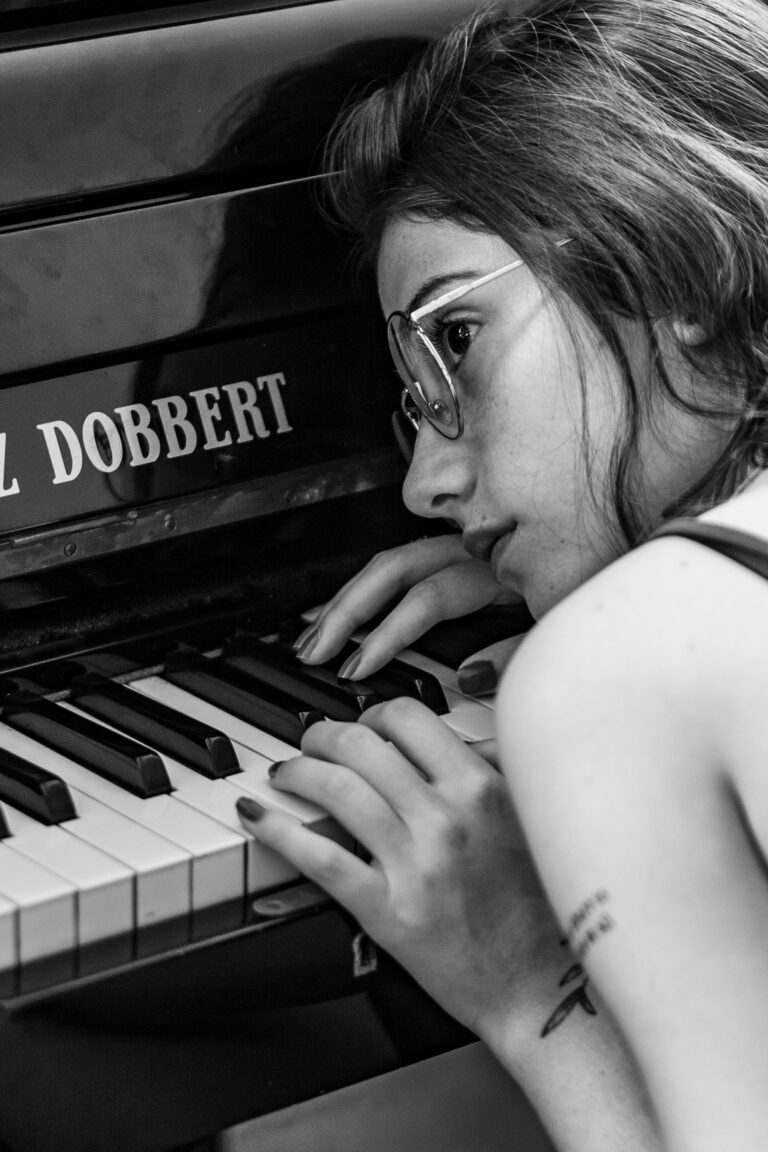 How is Music Learning in Amsterdam Music School Damvibes
DamVibes is a music school for children and adults who are willing to include music in their lives. 
Music is a discipline that presents a lot of benefits for the development of our brain, such as improvement of our memory, psychomotricity, increment of our social skills, self-esteem booster…
It's true that during our childhood our brain is more capable of absorbing new knowledge. That's why we think this stage is ideal for children to start learning music. On the other hand, this doesn't mean that adults cannot make profit from the benefits of music. We believe that nobody should lose the chance to learn music, no matter the age. That's why we want to make music accessible and fun for everyone!
We encourage you to check our website to get all the details about us, and do not hesitate to contact us if you have any question related to our music lessons, it would be a pleasure for us to be in touch with you.
Are you ready to learn music in our school?