Music School in Amsterdam
Music Lessons for kids and adults
Have a trial lesson for only 15€!
Lessons from Amsterdam Music School Damvibes
Individual music lessons or Group 2-4 students 
Have your lessons at your place or at the teacher's studio!
Music Teachers - Amsterdam Music School Damvibes
Music teachers and international performers
We are pleased and proud to say that our music teachers graduated from the best Conservatories in Europe. Moreover, they combine their professional and artistic careers with their pedagogical work. Just be amazed by their biographies and CVs!




Why are we the leading music school in Amsterdam?
Music education based on innovation and high quality music teachers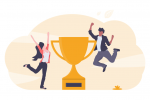 The most visible music school in Google
Damvibes created all its infrastructure around the online world, investing in technology and innovation from the very beginning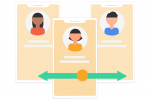 Music teachers graduated in more than 10 countries
Damvibes offers lessons by teachers graduated from more than 10 european conservatories and inspired by pedagogical systems used in other Conservatories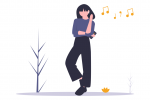 Music lessons for children and teenagers
Our music lessons are carefully designed for kids, this way, kids learn music the best way possible; having fun!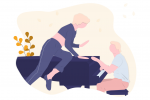 Music classes for adults of all ages and levels
Who said adults can't learn music? Our music lessons are aimed for adults as well. In fact, half of our students are adults!
Any question about Amsterdam Music Academy Damvibes?
Frequently asked questions from our music students
📍 Where are the lessons from our music academy given?
Our music academy offers music lessons for home tuiton or at the teacher's studio. 
🎓 Who are our music teachers in Amsterdam?
Our music academy offers lessons by high quality teachers and international musicians certified by more than 10 conservatories in Europe
🎼 What kind of lessons do we offer?
We offer individual and group instrument lessons, for all ages and levels!
💰 What are the rates of our lessons in Amsterdam?
Our individual lessons may cost 25-49€/hour as they may vary according to travel expenses or the duration of the lessons. You can have a  trial music lesson for only 15€! 
🏫 How does Amsterdam Music School Damvibes work?
Amsterdam Music School Academy seeks to connect teachers with students, anywhere in Amsterdam.  Firstly, you can have a trial lesson for only 15€, afterwards, you decide, together with your teacher when and where your lessons will take place. 
📜 Does Amsterdam Music School Damvibes offer a music degree?
No. Our classes are private and seek to customize every music lesson, making music learning accessible to everyone!
Prices of our music lessons in Amsterdam
2000+ students learn music with Amsterdam Music School Damvibes
See what our students say about our music lessons!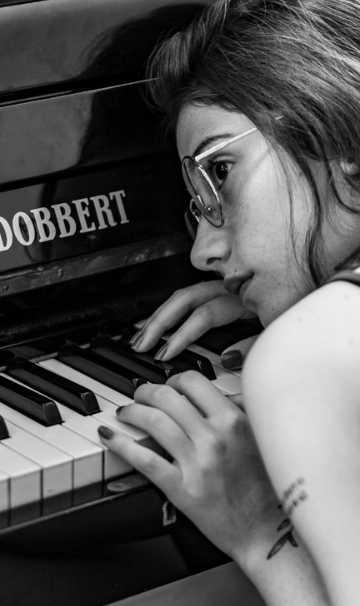 How is Music Learning in Amsterdam Music School Damvibes
DamVibes is a music school for children and adults who are willing to include music in their lives.
Music is a discipline that presents a lot of benefits for the development of our brain, such as improvement of our memory, psychomotricity, increase in our social skills, and a boost in our self-esteem…
It's true that during our childhood, our brain is more capable of absorbing new knowledge. That's why we think this stage is ideal for children to start learning music. On the other hand, this doesn't mean that adults cannot benefit from the advantages of music. We believe that nobody should lose the chance to learn music, no matter the age. That's why we want to make music accessible and fun for everyone!
We encourage you to check our website to get all the details about us, and do not hesitate to contact us if you have any questions related to our music lessons. It would be a pleasure for us to be in touch with you.
Are you ready to learn music in our school?
Other Music Schools in Amsterdam
Music schools and academies recommended by Damvibes
We believe that music education should reach every corner of Amsterdam, that's why hereby we recommend other music schools that could be ideal for certain type of students.
Conservatorium van Amsterdam (Amsterdam Conservatory) - Centrum
Conservatorium van Amsterdam is a music college ideal for students who really want to become professional musicians. This music institution offers programs such as Music Degree on Composition, Music Degree in Instrument Performing or Music Teaching Degree.
AHK Amsterdam Univeristy of the Arts (Amsterdamse Hogeschool voor de Kunsten) - Centrum
One of the emblematic music institutions of Amsterdam. It's an interdisciplinary institution that seeks professionalism. Here, students of theater, dance and pop music can make their dreams come true, as once you finish these studies you become a real professional, literally.
DJ School Amsterdam - Amsterdam Oost
If you love "scratching", mixing and producing DJ School Amsterdam is your best choice. Furthermore, Damvibes share installations with this DJ academy, so you can always pass by and have a look! 
SAE Institute Amsterdam - Electronic Music Course
If you always loved producing, learning about synthesizers, samplers, sequencers SAE Institute Amsterdam is your best option. Moreover, if you are familiarized with softwares like Ableton Live, Logic Pro X, then you will be like home! Start making beats, work on arrangements, mixing and mastering. This music school also includes music promotion courses! 
A'dam Music School - Amsterdam Noord
A'dam is the perfect music college for dutch students in Amsterdam Noord. Their music education is in dutch but if you are planning to live in the Netherlands for a long time, it's worthy to give it a try!