Learn how to play the violin in Berlin: Beginners - Advanced
Your instrument:

Parts of the violin
Before you get scared, let me tell you that the terms used to express the different parts of the violin are not very important in violin practice, but it is important to have a minimum knowledge of them, in order to apply different techniques in the future. For this reason, we leave you with a diagram of the most entertaining, where you will know the parts of the violin and thus be able to go prepared to your first violin class in Berlin Damvibes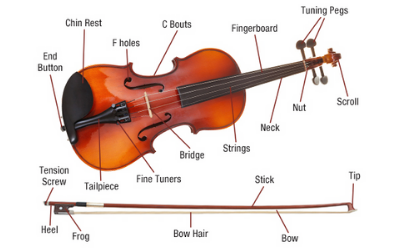 How to play violin:

Theory and practice
In order to truly understand what violin technique means, you will have to go through a few classes, but let me tell you that there are many concepts that you will learn in the future. Let me give you some examples: White noise, playing behind the bridge,
Diagonal arcade, circular arcade, Playing on the tailpiece, Sul ponticello, sul tasto. Don't panic yet, you will learn to play these violin techniques in the future, but for now just keep in mind that the general technique that encompasses all of them will be the most important. This general technique refers to the way you hold the violin or how you place your fingers on the strings.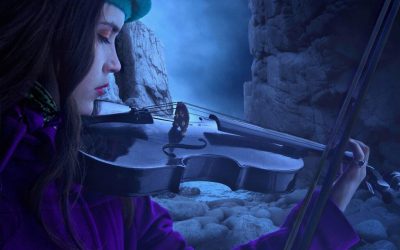 How to read sheet music

for violin?
You will always hear a violin teacher at Berlin Damvibes say that sheet music reading is very important. Simply due to the fact that it is widely used in the world of musical analysis. In other words, in order to learn efficiently you must analyze certain pieces, and to analyze pieces it is essential to know how to read the notes of a violin score.