Learn how to play the violin in Cork: As a beginner or advanced student
Your instrument:

Parts of the violin
Do not be scared, you will not be learning theory every day, but it is good to start with a brief but important introduction to the parts of a violin. Your violin teacher at Cork Damvibes will talk to you in depth about each of the parts, but you might want to take a look at our diagram of the parts of the violin.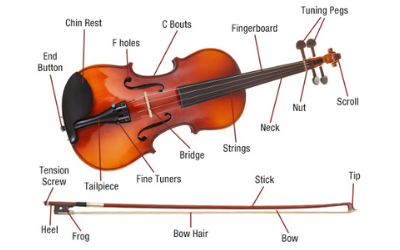 How to play violin:

Theory and practice
As a beginner violin student in Cork Damvibes School, you will have to learn how to play the violin from scratch. But what can you expect from our violin classes? Next I am going to tell you briefly about the type of things you are going to learn in our violin school:
How to hold the violin
How to read violin music sheet
How to tune the violin strings
How to play natural vibrato
How to play violin chords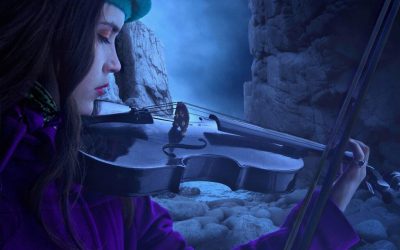 How to read sheet music

for violin?
Music is a universal language, and as such, it has its own language and alphabet. Thanks to knowing how to read violin scores you will be able to discover the ins and outs of harmony, that is, everything related to chords. In addition, you will be able to compose and analyze other pieces, which will undoubtedly help you to learn more about the world of the violin. Let yourself be guided by our violin teachers in Cork Damvibes