Online vocal classes for Kids and Adults - Beginner to Advanced
🏠 Have professional Singing courses from home
🎓 Our online Singing teachers are certified by the best music schools in Europe
📚 Learn Singing, as a kid or adult, in styles like classical, modern or jazz!
📝Optionally, learn Singing sheet music reading and music theory
💬 Singing lessons in english, you choose the schedule!

We carefully chose the best Singing teachers online
How does Singing School Damvibes work?
You just need to choose a Singing teacher and fill in a quick form in less than 1 minute. We recommend you take into account variables such as location or specialties.
Our onlineSinging teacher will get in touch with you as soon as they can, generally, it will take up to 24 hours for them to contact you. Then, you both agree on the day/time of the lesson
Get 30% discount on your first Singing class! The lesson is 30 minutes long. Just make sure you process the payment 24 hours before the lesson. Enjoy your first trial!
After your trial lesson, our Singing teacher will get in touch with you to agree on the schedule and on the number of lessons you will have that specific month
Happy students talk about Online Music School Damvibes!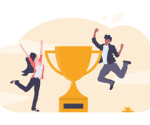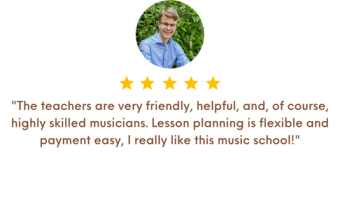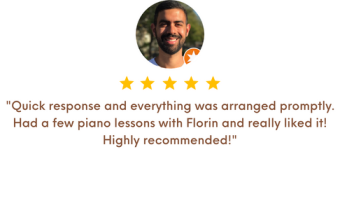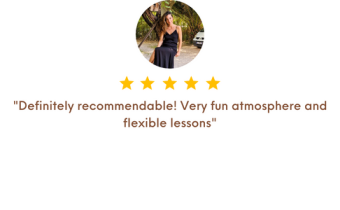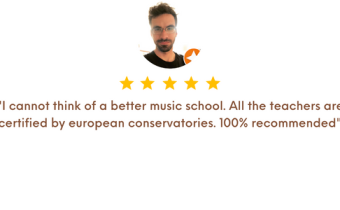 Prices of our online Singing courses
Singing lessons for kids and adults
FAQ over our online Singing classes
1. How do online vocal classes work?
Online vocal classes, also referred to as singing lessons online, provide a flexible and convenient way to enhance your vocal skills. Through virtual platforms, you can connect with experienced online vocal coaches who will guide you in improving your singing technique, range, and overall vocal performance, all from the comfort of your home.
2. What can I expect to learn from online singing lessons?
Online vocal lessons offer a comprehensive curriculum designed to help you develop a strong and versatile voice. You'll learn essential vocal techniques, breath control, pitch accuracy, and how to sing various genres with confidence. Whether you're a beginner or looking to refine your vocal abilities, online vocal coaches will assist you in achieving your singing goals.
3. Are online vocal coaches qualified?
Yes, online vocal coaches offering vocal lessons online are highly qualified professionals with extensive experience in vocal training. Many hold degrees in music and have a proven track record of helping students improve their singing skills. Expect expert guidance, personalized feedback, and tailored exercises to unlock your full vocal potential.
4. How do I get started with online singing classes?
To embark on your singing journey through online vocal lessons, begin by exploring the profiles of online vocal coaches to select the one that aligns with your learning preferences and goals. Just book a trial lesson and wait your teacher to get in touch with you. Then schedule your lessons and start honing your vocal abilities from the comfort of your own space.
5. Can I learn to sing at my own pace with online lessons?
Certainly! Online singing lessons provide the flexibility to learn at your own pace. Whether you have a busy schedule or specific time constraints, online vocal classes cater to your needs. You can choose the frequency and timing of your lessons, ensuring that you achieve vocal progress while accommodating your lifestyle.
6. What equipment do I need for online vocal lessons?
To make the most of your online singing classes, you'll need a few essentials. A microphone and headphones will ensure clear communication and optimal sound quality during your lessons. Additionally, a reliable internet connection, a webcam, and a quiet environment will create an ideal setup for effective online vocal coaching and skill improvement.