Singing Lessons in Luxembourg Damvibes
Singing lessons at Home or at the Teacher's Studio
HAVE A FREE TRIAL LESSON!
Send a Gift Card with a pack of singing lessons!
We send a Gift Card in PDF! It includes a pack of singing lessons in Luxembourg!
Singing teachers in Luxembourg Damvibes
Individual and Groupal Singing lessons for children & adults
Have your lessons at your place or at the teacher's studio!

Georgina - Singing Lessons
How much does a singing lesson in Luxembourg cost?
Price of singing individual and group classes for children and adults
Frequently asked question on our singing lessons
🤷 Which is the best place to learn singing?
In Luxembourg Music School Damvibes we believe in the comfort of having singing lessons at your place or at the teacher's studio. Moreover, Motivation is one of the main point to work on when you start taking voice classes, especially because, learning an instrument is something that needs perseverance, a feature that you will get more easily if you have lessons in a comfortable and private place. 
🎤 Is it worth getting singing lessons?
Having a singing instructor correcting your posture, your breathing and your voice technique will always be better than not having a good singing teacher. That's just a natural fact. Is it worthy? We believe it is, and our students are right here to prove it! 
💰 What are the prices of your singing lessons?
Group singing lessons are 37€/hour. Our individual singing lessons cost around 69€/hour. We also add 7€ extra for travelling to your place. And, of course, you and your teacher will decide the length and time of the lesson so it adapts to your needs and schedule. No worries!
📍 Where in Luxembourg are the singing lessons located?
Our singing lessons are given at our teachers studio or at the student's place. 
🎼 What kind of singing lessons do you offer?
We offer singing lessons to both kids and adults and perfectly customizable to meet your needs and expectations. Learning singing may include theory, technique and repertoire. 
🎓 Who are your singing teachers in Luxembourg?
We are very proud to say that our singing teachers and vocal coaches are graduated from different conservatories in the world and awarded on music competitions and in the academic enviroment. 
2000+ students have music lessons with Luxembourg Music School Damvibes
See what our students say about our music lessons

"This music school is awesome, I learned how to play piano and percussion in 1 month!" – Lara

"I have been learning how to play drums in Luxembourg Music School since 2 years ago, now I can really make music!" – Tom

"Damvibes Music School in Luxembourg is amazing, I love singing and playing the piano" – Farida

"I play violin since a couple of months and I can already play 3 pieces!. My teacher comes to my place to have the music lessons" – Carla

"I wanted to have music lessons because I was a beginner. Luxembourg School of Music Damvibes is great" – Isabelle

"When I moved to Luxembourg I wanted to have music lessons, singing, playing the piano, etc. In Music School Luxembourg Damvibes I do everything, my teacher is the best!" – Oliver
Hi there! I'm singing teacher in Luxembourg Music School Damvibes
Singing teacher certified by the best Conservatories in Europe

Georgina - Singing Lessons
Methodology of my singing classes
Singing lessons for kids and adults
• Given vocal workshops to groups and private lessons of adults and children
• Adapted teaching programs to meet individual and group needs
• Taught fundamentals, such as projection, breathing, pitch, rhythm and diction
• Taught a combination of speech level singing (Seth Riggs method) and other techniques
• Evaluated group and personal progress to maintain growth and learning
My Curriculum as a singing teacher and performer
The British International School, Cairo (BISC) Head of Drama
2016-2020
Singing teacher and vocal coach for all ages, styles and levels
International School of Dusseldorf (ISD)
2014-2016
– MYP Theatre Arts – Levels 1, 2, 3, 4
– After School: Secondary School Drama Club
Schule Schloss Salem/Salem International College
2013-2014
IBMYP Theatre Arts – Music– Levels 3, 4
Georgina Chakos, an exceptional vocal instructor and coach with international experience, teaching both young artists and accomplished performers. She has guided and instructed talented and successful singers throughout Germany, China, Spain and the United States. She is an expert in the art of musical pedagogy with the knowledge, experience, and ability to guide in the interpretation of all areas of vocal music, with the art of healthy singing first and foremost.
Classical, pop, jazz, latin music

Georgina performed in numerous music halls such as Grand National Theatre Concert Hall, Beijing, China; Teatro de laMaestranza, Seville; Zurich Opera House; Munich Philharmonic Concert Hall; Berlin Philharmonic; Tonhalle, Dusseldorf; Beijing Philharmonic Hall; Cirkus Arena: Stockholm; Basel Opera House: Basel, Switzerland
"…the fabulous Georgina Chakos…" Der Tagesspiegel
"…an electrifying sensation in acting, singing, and dancing…" Orpheus
"Georgina Chakos astounded the audience with her flexible, smooth operatic soprano voice and outstanding high notes…" Rhein-Main-Presse
"The star of the evening was undoubtedly the Greek Georgina Chakos. It was pure pleasure to see her on the stage-she thrilled the audience with temperament and sexappeal…"
Kurier
Degree in Vocal Performance –  Indiana University School of Music in Bloomington
Academy of Vocal Arts – Philadelphia, PA. (USA) (Opera Performance)
University of Nottingham – Nottingham, England Postgraduate Certificate of Education
Languages of singing lessons
English – Native
German – Advanced
Music lessons applied to your voice
Voice lessons and

interpretation
Voice technique is important, there's no question about it, but, music exists because it evokes emotions. That's the reason why a propper vocal class should include aspects such as expressivity and look like real-life-stories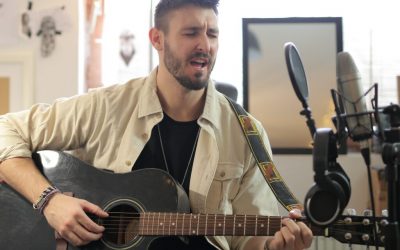 Solfège classes applied

to the voice
Our singing/voice lessons include solfege, rhythm, entonation and other aspects in music theory. We really want our students to learn how to sing better, the most efficient way possible, and, music theory is with no doubt, one of the key points singing learning.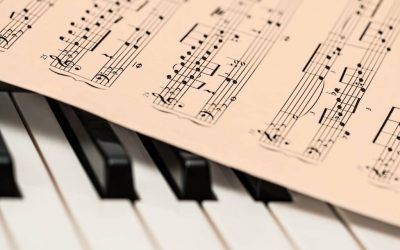 Classes on

Voice technique
Dear student, don't underestimate vocal technique, as without it, you would get into serious health problems. Remember your voice is your instrument, and as such, it needs to be carefully developed. From Damvibes, we always recommend take a look at other articles that talk about voice technique.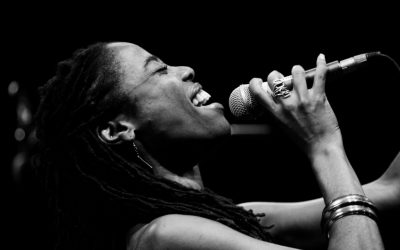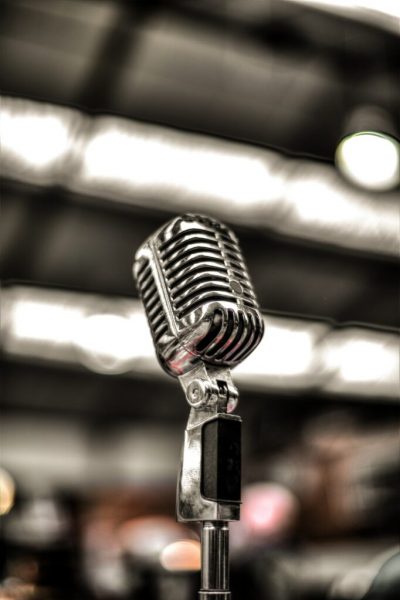 Singing lessons in Luxembourg

& Online
Luxembourg Music School Damvibes offer singing courses and masterclasses in which students may complement their weekly voice lessons. Stay tuned!