How to play guitar as a beginner in Vienna
Learn the parts of a guitar: Guitar diagram
If you want to learn how to play the guitar in Vienna Damvibes, getting to know the parts of your electric or acoustic guitar and its names will be extremely important. It will be convenient for you to learn each guitar part and its function so you can already save some time before your first guitar lesson. Now, get your guitar, Analyze our Guitar Parts Diagram and try to guess which part corresponds to each of the terms!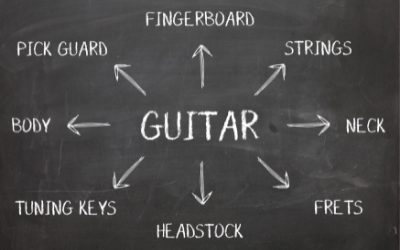 Reading guitar sheet music will make you learn faster
All of our guitar teachers in Vienna Guitar School Damvibes include solfege, rhythm and intonation in their lessons. This way, you'll learn how to play guitar in a really efficient way, but it's even more important that you learn how to read guitar music sheet, commonly known as tablature, as the faster you read the faster you will learn the songs you want to play.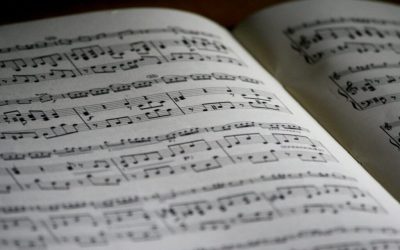 Learn different guitar techniques
Sometimes, guitar technique is underestimated and that should not be like that. Not taking into consideration the different guitar techniques may derive into an injury to both amateur and professional players. Furthermore, pure guitar technique will produce more beautiful sounds when playing Strumming, Striking, Tapping or Bending.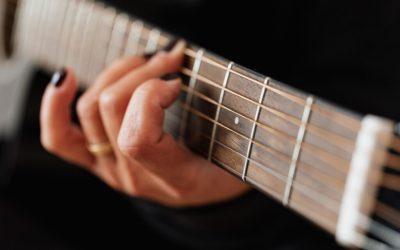 Getting to know the guitar chords
Probably, you heard about guitar chords before. That's because learning how to play guitar chords allow us play thousands of songs, just because they have the same patterns! In Vienna Guitar School Damvibes we find this very important, that's why we include guitar chords in our lessons!