Learn how to play the violin in Vienna: Beginners - Advanced
Your instrument:

Parts of the violin
Do not be scared, you will not be learning theory every day, but it is good to start with a brief but important introduction to the parts of a violin. Your violin tutor at Vienna Damvibes will speak in depth about each of the parts, but you might want to take a look at our diagram of the parts of the violin.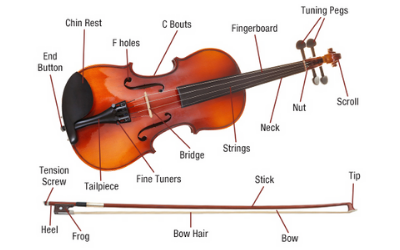 How to play violin:

Theory and practice
Have you ever wondered how to tune the strings of a violin? Or how to read the musical notes of a violin sheet music? Well, these types of concepts and many others will be learned in your violin classes at Vienna Damvibes.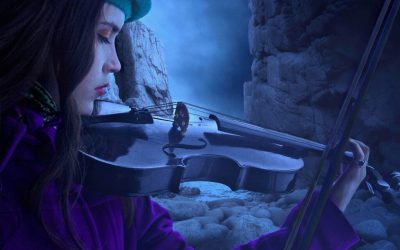 How to read sheet music

for violin?
As we have said in the previous paragraph, reading musical scores for violin is an incredible tool to progress in the world of violin learning. We strongly recommend that you begin to familiarize yourself with this language system since thanks to it you will be able to compose, better train your ear and a million other super useful concepts.