Online piano classes for Kids and Adults - Beginner to Advanced
🏠 Have professional Piano courses from home
🎓 Our online Piano teachers are certified by the best music schools in Europe
📚 Learn Piano, as a kid or adult, in styles like classical, modern or jazz!
📝Optionally, learn Piano sheet music reading and music theory
💬 Piano lessons in english, you choose the schedule!

We carefully chose the best Piano teachers online
How does Piano School Damvibes work?
You just need to choose a Piano teacher and fill in a quick form in less than 1 minute. We recommend you take into account variables such as location or specialties.
Our onlinePiano teacher will get in touch with you as soon as they can, generally, it will take up to 24 hours for them to contact you. Then, you both agree on the day/time of the lesson
Get 30% discount on your first Piano class! The lesson is 30 minutes long. Just make sure you process the payment 24 hours before the lesson. Enjoy your first trial!
After your trial lesson, our Piano teacher will get in touch with you to agree on the schedule and on the number of lessons you will have that specific month
Happy students talk about Online Music School Damvibes!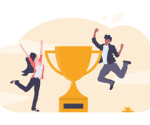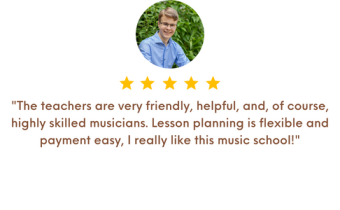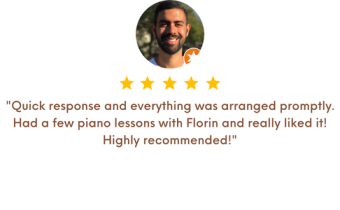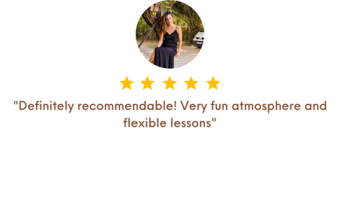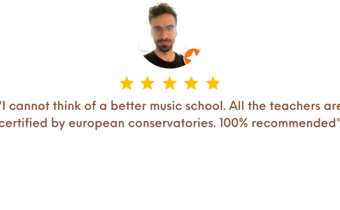 Prices of our online Piano courses
Piano lessons for kids and adults
FAQ over our online Piano classes
1. How do online piano classes work?
Online piano classes, also known as piano lessons online, offer a flexible and convenient way to learn how to play the piano. Students can connect with experienced online piano teachers through virtual platforms, receiving personalized guidance and instruction from the comfort of their homes.
2. What can I expect to learn from online piano lessons?
Online piano classes provide comprehensive instruction for beginners and intermediate learners alike. You'll gain essential skills such as music theory, proper hand placement, and techniques to play various musical genres. Whether you're starting from scratch or looking to enhance your keyboard skills, online piano teachers will help you achieve your musical goals.
3. Are online piano teachers qualified?
Yes, the online piano teachers offering keyboard lessons are highly qualified and experienced professionals. They often hold degrees in music and have a proven track record of teaching students to learn piano effectively. You can expect expert guidance and personalized feedback to improve your playing ability.
4. How do I get started with online piano classes?
To start your journey to learn piano online, simply browse through the profiles of online piano teachers to choose the one that best suits your learning style and goalsbook, then, book a trial lesson and begin your exciting musical adventure from the comfort of your own home. Your teacher will get in touch with you soon!
5. Can I learn piano at my own pace with online lessons?
Absolutely! Online piano classes allow you to learn piano at your own pace. Whether you're a busy professional or a student with a tight schedule, online piano lessons offer flexibility. You can choose the frequency and timing of your lessons, ensuring that your learning experience fits seamlessly into your lifestyle.
6. What equipment do I need for online piano lessons?
To make the most of your online piano classes, you'll need a few key items. A digital piano or keyboard is essential for practicing and playing during your lessons. Additionally, a reliable internet connection, a webcam, and a microphone will ensure clear communication with your online piano teacher. This setup will create a conducive environment for effective learning and progress.