Piano Lessons in Luxembourg Damvibes
Piano lessons At Home or at the Teacher's Studio
HAVE A FREE TRIAL LESSON!
Send a Gift Card for piano lessons in Luxembourg!
Give a Gift Card in PDF, it includes a pack of piano classes in Luxembourg!
Who is our piano teacher in Luxembourg?
Individual and Groupal keyboard/piano lessons for kids & adults

Kinga - Face-to-face piano Lessons
How much does a piano lesson in Luxembourg cost?
Price of piano classes for children and adults
Frequently asked questions on our piano lessons
🤷 Can I learn piano in 2 years?
Actually, you can even learn how to play a song in one day! Every professional pianist knows that piano learning is literally infinite, you keep improving everyday, that's why having a very good piano teacher, that guides you and encourage you to practice is just necessary!
🎹 Can I learn to play piano by myself?
It's a quite natural fact that having a good piano teacher that corrects your posture, your finger technique or your rhythm imprecisions will always be more efficient than learning piano by yourself. Just try it yourself, you can have a free trial piano lesson in Luxembourg!
📍 Where in Luxembourg are the piano lessons located?
Our piano lessons are given at our teachers studio or at the student's place. 
🎼 What kind of piano lessons do you offer?
We offer piano lessons to both kids and adults and perfectly customizable to meet your needs and expectations. Learning piano may include, theory, technique and repertoire. 
🎓 Who are your keyboard teachers?
We are pleased to say that our piano tutors are certified and graduated from the best conservatories in Europe and most of them awarded in piano competitions and scholarships. Check out the CV's you are gona love them!
💰 ¿What are the prices of your piano lessons?
Our piano lessons cost 35€/hour for students under 22 years old or 42 for students older than 22 years old. We also add 5€ extra for travelling to your place. And, of course, you and your teacher will decide the length and time of the lesson so it adapts to your needs and schedule. No worries!
2000+ students have music lessons with Luxembourg Music School Damvibes
See what our students say about our music lessons in Luxembourg!

"This music school is awesome, I learned how to play piano and percussion in 1 month!" – Lara

"I have been learning how to play drums in Luxembourg Music School since 2 years ago, now I can really make music!" – Tom

"Damvibes Music School in Luxembourg is amazing, I love singing and playing the piano" – Farida

"I play violin since a couple of months and I can already play 3 pieces!. My teacher comes to my place to have the music lessons" – Carla

"I wanted to have music lessons because I was a beginner. Luxembourg School of Music Damvibes is great" – Isabelle

"When I moved to Luxembourg I wanted to have music lessons, singing, playing the piano, etc. In Music School Luxembourg Damvibes I do everything, my teacher is the best!" – Oliver
Hi there! I'm piano teacher in Luxembourg Music School Damvibes
Piano teacher with more than 10 years experience

Kinga - Face-to-face piano Lessons
Methodology of my piano classes in Luxembourg Music Academy
Piano lessons for kids and adults
Introduction:
Working with students for an appropriate hand positioning, finger transitions and pedal
use
Basic Piano Techniques
Introduction to basic piano techniques such as finger positioning, articulations, scale practice and phrasing
Ear Training
Listening exercises and
analysis,
Piano songs practice
Accompanying (chord practice, rhythm patterns, keys, harmony, sight reading and improvisation.
Evaluation
Evaluated and graded student performance, homework assignments, projects and
tests
Adapted learning plans
Monitored student progress through test administration and adapted learning plans
to optimize progress


2021-present
Luxembourg Music School Damvibes
2010-present: 
Private piano teacher
2021
Official release of the Single "Weeping Willow" signed on Timezone Records 

2019-2021
Lead singer and pianist for Kinga Rose in Luxembourg
2015-2018
Con-Fusion Band: Budapest based band with a repertoire of original songs and jazz covers performed in venues and festivals in Budapest. (2015-2018)
2014-2015
K&W Duo: London based pop and jazz duo performed in venues in London
2008-2010
Lead singer – Several bands in Barcelona 
Sep 2020 – ongoing
Jazz Piano – Conservatoire de la Ville de Luxembourg
• Main courses: jazz piano, jazz history, jazz theory, combo
2009-2011
Jazz Vocals – Etüd Conservatory (Budapest)
• Main courses: music theory, jazz singing, jazz piano basics, harmony, arrangement, music history
1993-2003
Classical Piano at Budapest Music School
• Main courses: music theory, music history, piano, chamber music and solfege.
Languages of my piano lessons
Hungarian – Native
English – Fluent
German – Fluent
French – Fluent
Spanish – Fluent
Music lessons applied to the piano
Interpretation

and keyboard classes
Piano technique is crucial but, for sure, music brings us emotions. That's why a good piano class should include notions of expressivity and performing so our piano students perform on stage like professionals.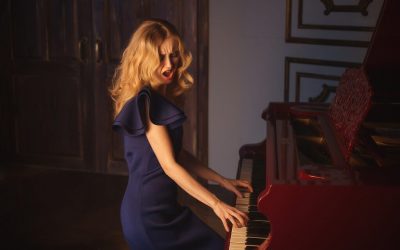 Music Theory lessons

applied to the piano
Our keyboard lessons should have solfege, rhythm, entonation, music theory, etc. so you can have the most complete music education. Furthermore, these fields will make students improve and learn piano pieces faster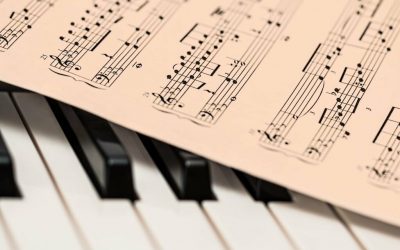 Classes on

piano technique
Sometimes, piano technique is underated, and this, is a huge mistake. A bad piano technique may derive into an injury to both amateur and professional players. In contrary, a good technique can make a more beautiful sound. We recommend you to read more about piano technique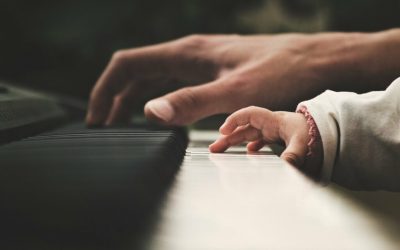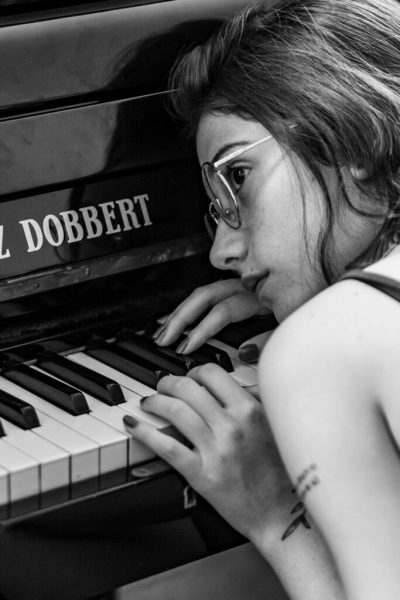 Piano Courses in Luxembourg

& Online
Luxembourg Music School Damvibes offer piano courses and masterclasses in which students may add some extra knowledge besides their weekly or monthly classes. Don't miss them!