Drum Lessons in Luxembourg Damvibes
Drum lessons At Home or at the Teacher's Studio
✓ First trial drums lessons FOR FREE
✓ First Music School in Luxembourg with drums classes also at your place!
✓ Drum teachers certified by European Conservatories
✓ Learn how to play drums in all music styles
✓ Optionally, learn how to read drum sheet music and theory
Send a Gift Card with a pack of drum lessons in Luxembourg!
We send a Gift Card in PDF! It includes a pack of drums classes in Luxembourg
Drum teachers in Luxembourg Damvibes
Individual and Groupal Drums lessons for children & adults
Have your lessons at your place or at the teacher's studio!

John - Face-to-face & Online Drums Lessons
✓ International drums performer
✓ Bachelor's Degree at Conservatory of Maastricht
✓ 5 Years of teaching experience
How much does a drum lesson in Luxembourg cost?
Price of drum individual and group classes for children and adults
Frequently asked question on our drums lessons
💰 How much should drum lessons cost?
The price of drum lessons may vary. It will depend on the type of the class. Individual drum lessons cost are around 69€/hour. Group lessons are 37€/hour.
🥁 Are drum lessons worth it?
Having a drum teacher face-to-face, noticing your mistakes, your posture or your drumming technique will always be better than not having anyone to guide your classes. 
🤷 Can you learn drums by yourself?
It's clear that an experienced drum teacher face-to-face that corrects your posture mistakes, your rhythm/tempo imprecisions and your technique will always be better than not having an instructor. Nevertheless, some online drum classes might help, that for sure!
📍 Where in Luxembourg are the drums lessons situated?
Our drum lessons are given at our your place or at the teacher's studio!
🎼 What kind of drum lessons do you offer?
In Luxembourg Music School Damvibes we offer individual and groupal drums classes for kids and adults
🎓 Who are your drum teachers?
Our teachers overcome a very strict selection process. Among this filters we ask our teachers to have experience and be extraordinary good drums performers. All our drum teachers are certified by official music institutions
2000+ students have music lessons with Luxembourg Music School Damvibes
See what our students say about our music lessons!

"This music school is awesome, I learned how to play piano and percussion in 1 month!" – Lara

"I have been learning how to play drums in Luxembourg Music School since 2 years ago, now I can really make music!" – Tom

"Damvibes Music School in Luxembourg is amazing, I love singing and playing the piano" – Farida

"I play violin since a couple of months and I can already play 3 pieces!. My teacher comes to my place to have the music lessons" – Carla

"I wanted to have music lessons because I was a beginner. Luxembourg School of Music Damvibes is great" – Isabelle

"When I moved to Luxembourg I wanted to have music lessons, singing, playing the piano, etc. In Music School Luxembourg Damvibes I do everything, my teacher is the best!" – Oliver
Hi there! I'm drum teacher in Luxembourg Damvibes
Drum teachers certified by the best conservatories in Europe

John - Face-to-face & Online Drums Lessons
✓ International drums performer
✓ Bachelor's Degree at Conservatory of Maastricht
✓ 5 Years of teaching experience
Methodology of my Drum Lessons
Firstly, each drums student is unique and requires a particular and optimum training.
Being interested in many different types of musical cultures, I've always tried to be the most versatile drummer I can be, that's why Ear Training and solgefe (rhythm) is a very important part of my methodology, so is traditional drumset literature that I've extensively studied during my years at the conservatory.
Furthermore, drums, as a percussion instrument requires a very precised sense of rhythm, thus, a very good technique  that can accomplish that goal. 


Finally, it's always important to be in constant and reciprocous conversation with the student, as the main goal of my classes is to learn how to play drums and have fun at the same time.
My Curriculum as a Drum Teacher and Performer
Music School Luxembourg Damvibes
2021-present
From 2021 I am teaching in Luxembourg Music Academy Damvibes
Private drum teacher - Luxembourg
2016-2021
Since 5 years ago I started giving private lessons in Luxembourg for children and adults of all ages.
2018-2020
I have been an educator for two years at the École de musique in Wiltz, where I have been teaching drumset, solfeggio, production and music initiation classes.
Winner of the "Luxembourg's best drummer" contest of 2012, in the category 1994-1995
Winner of Maastricht Jazz Awards with the Band "Evacuation Plan""
Winner of "ca balance" Jazz competition with the Alexandre Lesage Trio
Recording of the Ep "We aren't all the same" by All the Way Down in the Holtz Sound Studios in Tuntange, Luxembourg in 2011 as a drummer and Singer
Recording of the album "Hotel Numéro 25" by The Disliked in the Kohlekeller Studios in Oberbeerbach, Germany in 2014
Recording of "The Disliked – Reggae Rescue", Deft Studios in Malmédy
Music Bands in Luxembourg and Europe
2009-present
Active member as a Drummer, Singer and Songwriter in a Rock band called "All the Way Down"
2008-present
Active as a solo Singer/Songwriter on the guitar
2013-present
Active as a drummer in a Reggae/Ska band called "The Disliked"
Rock-A-Field Festival of 2014, Food for your senses festival 2010-2012
Various concerts with The Disliked in Germany, Luxembourg, France and Belgium
Performance at the Allegromosso Festival in Italy in 2012 with the Jazz Combo of the Music School of Wiltz
Numerous concerts of Jazz Rock band "Evacuation Plan"
2014-2018
Bachelor's Studies in Jazz Drums at the Conservatory of Maastricht
2013-2014
Drum lessons with Al Ginter in the Conservatory of Luxembourg
2008-2013
Started taking drum and percussion lessons in the Wiltz Music School in Luxembourg with Mr. Salvatore Salamon.
Languages of my drum classes
Luxembourgish – Native
French – Native
German – Native
English – Fluid
Spanish – Intermediate
Music lessons applied to drums
Drum classes and

interpretation
We are conscious that drum technique is important, but why is that we fell in love with music? That's right, because it brings us emotions, and this is one of the goals of Luxembourg Music School Damvibes. Build a coherent interpretation that is academic but at the same time expressive. Techniques on stage performance are used through fun exercises, have a free trial lesson!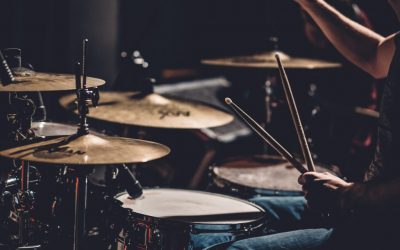 Solfège classes and

the drums
It's obvious that we wouldn't learn a language without having a basic idea of words, grammar and phrase construction. That's why we believe that music theory and learning how to read music notes are important. Of course, this is a personal and optional decision, but, we encourage are drum students to include solfège in their lessons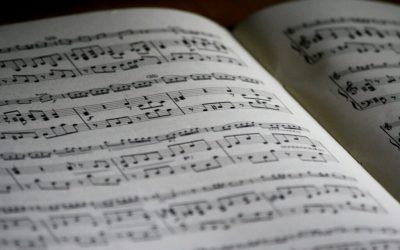 Drums classes and

technique
Sometimes, drum technique is underestimated, and that is a very big error. Technique helps musicians move the wrists faster but not only that. Technique prevents both professional and amateur musicians to have muscle and articulation problems. That's because all music technique is based in relaxation and a right posture. Have a free trial drum lesson and give us a try!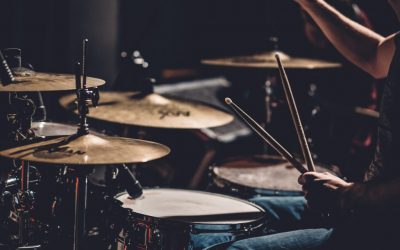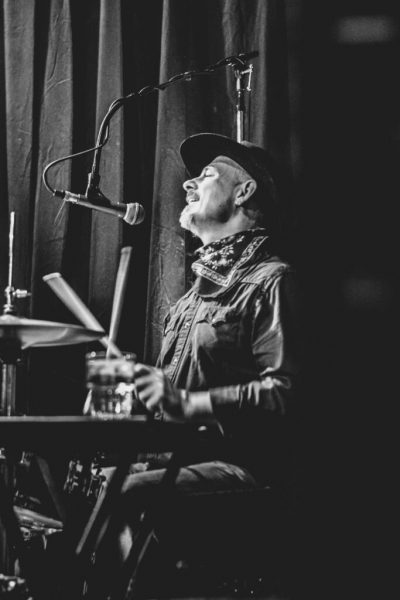 Drums classes in Luxembourg

and Online
Luxembourg Music School Damvibes offer drum courses and masterclasses face-to-face and online in which students may add extra knowledge to their learning process.