Violin Lessons in Luxembourg Damvibes
Violin lessons At Home or at the Teacher's Studio
HAVE A FREE TRIAL LESSON!
Send a Gift Card with a pack of violin lessons!
We send a Gift Card in PDF! It includes a pack of violin lessons in Luxembourg!
Violin teacher in Luxembourg Damvibes
Individual and Groupal Violin lessons for children & adults
Have your lessons at your place or at the teacher's studio!

Mariam - Live & online violin Lessons
How much does a violin lesson in Luxembourg cost?
Price of violin individual and group classes for children an adults
Frequently asked question on our violin lessons
🎵 What is the best age to start violin lessons?
It's true that children learn how to play any instrument faster than adults, that's because their brain are like "sponges". Nevertheless, adults can also learn violin and make improvement! Of course, the sooner the better, so, let's hurry up, book a free trial lesson now!
💰 How much does it cost to learn violin?
What's the real price of our violin lessons? Our violin classes cost 69€/hour. We also add 7€ extra for travelling to your place. And, of course, you and your teacher will decide the length and time of the lesson so it adapts to your needs and schedule, don't worry about that!
🎻 Where in Luxembourg will I be having my violin lessons?
Our violin classes can be given at your place or at the teacher's studio!
🎼 What type of violin classes do you offer?
We offer violin lessons to both kids and adults 100% customizable to meet your needs and expectations. Learning violin may include music theory and violin technique!
🎓 Who will be my violin teacher?
We are very happy to say that our violin teachers are musicians and international performers graduated from the best european conservatories
2000+ students have music lessons with Luxembourg Music School Damvibes
Look what our students say about our music lessons in Luxembourg

"This music school is awesome, I learned how to play piano and percussion in 1 month!" – Lara

"I have been learning how to play drums in Luxembourg Music School since 2 years ago, now I can really make music!" – Tom

"Damvibes Music School in Luxembourg is amazing, I love singing and playing the piano" – Farida

"I play violin since a couple of months and I can already play 3 pieces!. My teacher comes to my place to have the music lessons" – Carla

"I wanted to have music lessons because I was a beginner. Luxembourg School of Music Damvibes is great" – Isabelle

"When I moved to Luxembourg I wanted to have music lessons, singing, playing the piano, etc. In Music School Luxembourg Damvibes I do everything, my teacher is the best!" – Oliver
Hi there! I'm violin teacher in Luxembourg Music School Damvibes
Our violin teachers are certified by the best Conservatories in Europe

Mariam - Face-to-face violin lessons
Methodology of my violin classes
Violin lessons for kids and adults
No matter the age, musical background or initial interest in music, I believe every student can learn to love playing and make progress their way through this beautiful process. I always try to make my classes interesting for my students. No matter if I am explaining simple things or hard techniques that require high skill and lots of practice, I always explain how important every detail is by providing examples and letting them understand what will be the end result of their hard work.
As first steps for beginners, I start teaching by correctly holding an instrument as it is a very important part of playing. Then I teach the sound specifications of each string, bowing on open strings and after, playing with fingers. If a student does not know how to read notes, I am teaching this in parallel with these first steps. Afterwards, I get my students to learn small easy pieces and then introducing new techniques with each piece we learn.
For non beginner players, I carefully determine where to start teaching and depending on their needs, I choose pieces that will deepen the player's experience in a particular way.
Nothing makes me happier to see my students progress, however I never rush teaching and always let my students rigorously master each topic and technique step by step.
My Curriculum as a Piano Teacher and Performer
2021-present:
Damvibes Music School in Luxembourg
2019-present: 
Private teacher in Luxembourg
2015-2019: 
Private teacher, Tbilisi
Tsinandali Festival: 2019-present
1st Violin
Georgian Sinfonietta: 2016-2018
2nd Violin
Tbilisi Youth Orchestra: 2018-present
Concertmaster (Concertino)
International Summer Music Academy: 2017-2018
Concertmaster
International Junge Orchester Akademie (IJOA): 2016
2nd Violin
Travelling Notes: 2012
1st Violin
Orchestra "Nazionale Giovanile della Georgia Zakaria Paliashvili": 2009-2010
1st Violin
2015-2017:
Master Studies at Tblisi State Conservatory
2011-2015:
Bachelor Studies at Tbilisi State Conservatory
2000-2011
Tbilisi "Zaqaria Paliashvili" Central Music School
Languages of my violin lessons
Georgian – Native
English – Fluent
Russian – Intermediate
French – Basic
Our violin lessons may also include:
Violin classes and

interpretation
Technique is crucial but the ultimate goal in music is to enjoy making music and make others enjoy aswell, that's why Expressivity and interpretation will be included in our classes so our students perform pieces on stage like professional musicians do.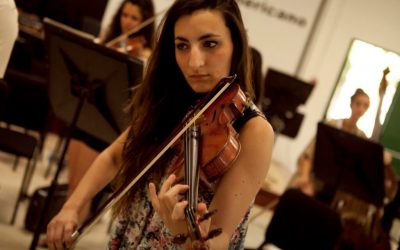 Solfège applied to

the violin
Our violin lessons may include optionally solfege, rhythm, entonation, etc. This is, of course, an optional choice, although we always recommed it, as you will be learning pieces much quicker!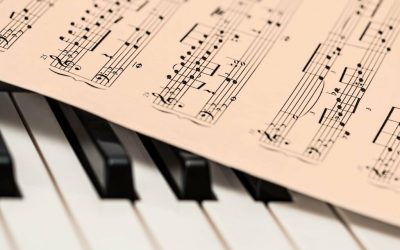 The technique of

the violin
Do you know about the risks of playing an instrument? Musicians are like sport players, that's why we need to take care of our muscles and its movements. A bad violin technique may derive into an injury to both amateur and professional players. And not only that, playing with a good technique also makes you sound more beautiful when holding your violin!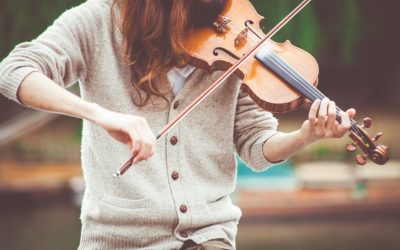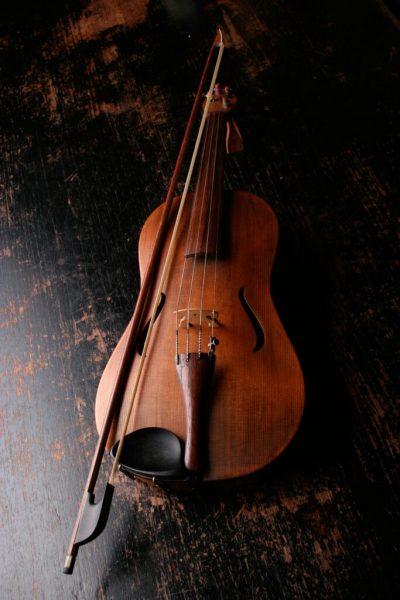 Violin courses in Luxembourg

and Online
Luxembourg Music School Damvibes tries to make music education a very complete experience, that's why we organize courses, concerts and more!