Music Lessons in Brussels 100% customizable!
✓ Brussels Music School Damvibes offers the first trial lesson for only 15€!
✓ Music lessons at home or at the teacher's studio!
✓ Music Teachers graduated from Official Conservatories in Belgium/Europe
✓ Individual and group music lessons for children and adults
✓ We offer Piano, Guitar, Singing, Drums and Violin lessons (music theory included)
Have a trial lesson for only 15€!
Choose a class from Brussels Music School Damvibes
Individual music lessons or Group (2-4 students)
Have your lessons at your place or at the teacher's studio!






Included in our music lessons
Prices of our Music courses in Brussels
Individual and group Music lessons for kids and adults
Music Teachers - Brussels Music School Damvibes
Music teachers and international performers
We are pleased and proud to say that our music teachers in Brussels are graduated from the best conservatories in Europe and combine their professional and artistic career together with their pedagogical labour. If having the best music education in Brussels is what you are looking for, welcome to Damvibes Brussels Music Academy. 




Why are we one of the main music schools in Brussels?
Music learning based on innovation and high quality music teachers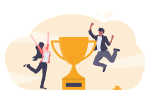 The most visible music school in Google
Damvibes is also an online learning platform and that's because we always believed in innovative technologies!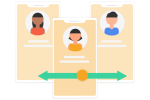 Music teachers graduated in more than 10 countries
Damvibes offers lessons by music tutors graduated from various european conservatories and inspired by pedagogical systems implemented in reputated Conservatories in Belgium and Europe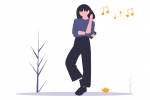 Music classes for kids and teenagers
Our music courses are carefully designed for kids so they learn music the best way possible; having fun!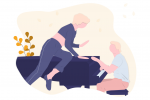 Music lessons for adults beginners, no matter your age or level!
It's not true that adults cannot learn how to play an instrument! It's true that kids learn faster but with a good method, everyone can learn music!
Any question about Brussels Music Academy Damvibes?
FAQ asked by our music students
📍 Where are the lessons from our music school given?
Music lessons in Brussels Music School are given at the student's place or at the teacher's studio
🎓 Who are our music teachers in Brussels?
Damvibes takes music teaching very seriously. That's why our teachers must overcome a very strict selection process. That's why, all of music teachers are certified by prestigious music colleges and conservatories in Belgium but also from other countries from Europe.
🎼 What kind of lessons does our music school offer?
We offer individual and group instrumental lessons, for all ages, from beginner to advanced students. Don't miss the opportunity, just have a trial lesson for only 15€
💰 How much does it cost to be part of Brussels Music School Damvibes?
Our individual music lessons cost around 35€/hour but the prices may vary according to travel expenses or the duration of the lessons. You can have a  trial music lesson for only 15€!
📜 Does Brussels Music School Damvibes offer an official music diploma?
No. Brussels Music School Damvibes is a private music school who seeks to customize every music lesson, so we can reach more and more students everyday. We really focus on what's important, having fun while learning an instrument!
🎓 How do I start learning music?
If you want to learn music and play an instrument, first you should set a practice routine. Of course it's nice to play for fun, but 10-15 minutes per day will already make you improve a lot!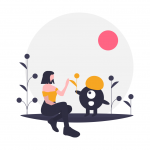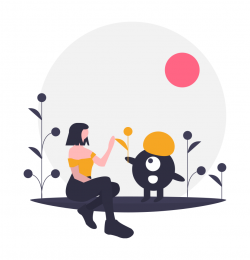 Learn music theory with Brussels Music Academy Damvibes!
Customizable music courses in Brussels
✓ Your first trial lesson is on us!
✓ Learn music at your own speed, no stress!
✓ You choose the time and duration of the lessons together with your music teacher
Many students already learn music with Brussels Music School Damvibes
See what our students say about our music lessons in Brussels

"This music academy is great, I learned how to play piano and percussion in 1 month!" – Anne

"I have been learning how to play drums since 3 years ago, now I can play difficult pieces!" – Florent

"Brussels Music School is exciting, we recorded a videoclip with our piano teacher" – Gyrsellia

"I love singing The Beatles, my teacher and I sing together for 45 minutes and learn solfege 15 minutes per week!" – Claire

"I wanted to have music lessons because I love singing. Brussels School of Music Damvibes is super!" – Katie

"When I moved to Brussels I definetely wanted to have music classes like I used to have, we had a trial lesson and my mom and I just loved it!" – Olivier
Other Music Schools in Brussels
Music schools and academies recommended by Damvibes
We believe that music education should reach every corner of Brussels, that's why hereby we recommend other music schools that could be ideal for certain type of students.
Koninklijk Conservatorium Brussel (Conservatory of Brussels)
One of the most important conservatories in Europe. This music institution is directed to students who would like to become professional musicians. There you can learn how to play clarinet, piano, violin, flute and many other classical music instruments! You can have more information at the Conservatory's website
Conservatoire Royal de Bruxelles - Centre
Conservatoire Royal de Bruxelles is a music college ideal for children and teenagers who expect having a professional music career.  This conservatory offers programs such as Music Degree on Composition, Music Degree in Instrument Performing or Music Teaching Degree.
Brussels Rock School - Uccle
Brussels Rock Music School is convenient for those who live a bit away from the city-centre. Furthermore, their programs are mainly aimed to students who love rock music.
Brussels Guitar School ASBL
If you'd like to focus on classical music in guitar, Brussels Guitar Music School ASBL is your best option!
Académie Royale des Beaux Arts
Art Royal Academy is a great option if you are seeking to improve in diverse types of arts, like plastic, painting or contemporary performing
If you live on the north of Brussels and are excited about vocals, Brussels Vocal School is your best choice!