Drum Lessons in Brussels Damvibes
Drum lessons in Brussels - Beginners to Advanced
✓ First trial drums lesson at home or at the teacher's studio FOR FREE
✓ First Music Academy in Brussels with drum lessons also at home!
✓ Drum teachers certified by European Conservatories
✓ Learn how to play drums in all music styles
✓ Optionally, include solfège and music theory
Drum teachers in Brussels Damvibes
Drum lessons for kids & adults
Have your drum classes at your place or at the teacher's studio!

Pierre - Live & Online Drum Lessons
✓ International drums performer
✓ Bachelor's Degree at Conservatoire de Bruxelles
✓ UV Jazz at Conservatoire Régional de Lyon
Prices of drum lessons in Brussels
Individual & Group drum lessons for kids and adults
Frequently asked question on our drums lessons
💰 How much should drum lessons cost?
That will depend on how good your drum teacher is! Our drums lessons cost around 35€/hour. Group drum lessons are 95€/month. Our teachers also charge 5€ extra for lessons at your place
🤷 Are drum lessons worth it?
Having a very good drum teacher in Brussels, that teach you how to use the right posture, what techniques you are using wrongly or having your tempo imprecisions corrected will always be better than not having someone guiding your through the drum learning process!
📍 Where in Brussels are the drums lessons located?
Our drum lessons are given at our music school in Atlantisplein 1 (QFactory building) but also we offer drums lessons at your place or at the teacher's studio!
🎼 What kind of drum lessons do you offer?
We offer drum lessons that are 100% customizable; group lessons or individual lessons. In case of individual drum lessons you can also decide its length (30-45-60 min)
🎓 Who are your drum teachers?
We are so lucky and pleased to say that our only drum teacher has been carefully selected, and has passed a very strict filter of selection. All our teachers are certified officially. And, of course, our philosophy will always be "More quality, less quantity", as simple as taking a look at his/her wonderful Curriculum Vitae
Students on Brussels Music School Damvibes
See what our students say about our music classes

"This music academy is great, I learned how to play piano and percussion in 1 month!" – Anne

"I have been learning how to play drums since 3 years ago, now I can play difficult pieces!" – Florent

"Brussels Music School is exciting, we recorded a videoclip with our piano teacher" – Gyrsellia

"I love singing The Beatles, my teacher and I sing together for 45 minutes and learn solfege 15 minutes per week!" – Claire

"I wanted to have music lessons because I love singing. Brussels School of Music Damvibes is super!" – Katie

"When I moved to Brussels I definetely wanted to have music classes like I used to have, we had a trial lesson and my mom and I just loved it!" – Olivier
How to play the drums as beginner in Brussels
Parts of a drumset:

Just the beginning
If you are searching for drum lessons in Brussels for beginners, first, you should know every part of your instrument, as you are going to use different technique for each part. And because we know you are excited to start playing drum in your first class, we brought you a present: "Parts of the Drums – Diagram". Take a look before your first drum class and surprise your drum teacher!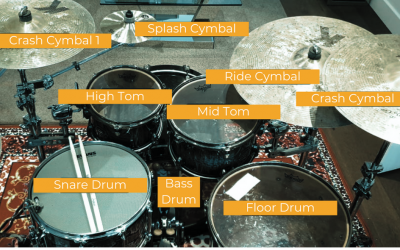 How to read the notes?

Drum sheet music
Why learning how to read music scores is important? Why learning solfege will help you play the drums? It is very simple, same as when you speak you need to memorize the alphabet; in music, you need to learn the musical notes and its combinations in order to create different sounds. Afterwards, the organization of those sounds in time will create the rhythm. You might be saying, why does this help me to play drums? Very simple; Music is wide, as it contains tons of differentt of the aforementioned combinations or patterns. The more patterns you know, the more music you can play. Try out our drum lessons here in our Music School Brussels DamVibes!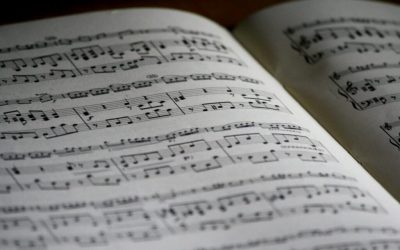 Learn drum technique:

How to play fast?
Sometimes, drum technique is underestimated, and that is a serious mistake. A bad technique can lead to not only a bad sound of the instrument, but also into serious injuries to both professional and amateur musicians. Drums technique, like most of the instruments,  is focused on  the muscle relaxation. The less tension and energy you use in each of your movements the better it sounds and the faster you can play. Mastering your drums playing through high level drum technique lessons will help you bring out from the most delicate sound to the most powerful one. Read more about drums technique in this article.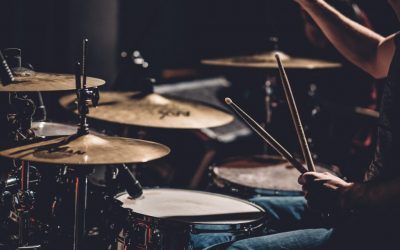 Learn drums the good way:

The Practice
We are sure you have watched this drummer that seems to not be able to stop moving his head, agitated, enjoying the music… Well, this is how we see music, a way of expressing ourselves. It's not only nicer to watch a drumer giving it all, it's just the most efficient way to learn a musical instrument, enjoying what you are playing, and having an artistic purpose as a goal. For sure, you have to repeat every section or fragment in the drum score but if you want to learn how to play drums the good way, just enjoy every single note you are playing!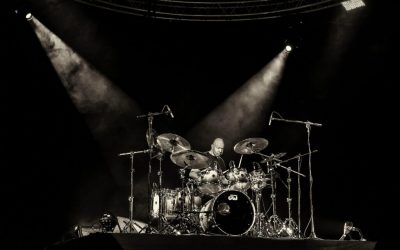 Send a Gift Card with a pack of drum lessons!
A pack a music lessons is a great present!
Hi there! I'm drums teacher in Brussels Damvibes
Drum lessons in Brussels may be given at your place or at the teacher's studio!

Pierre - Live & Online Drum Lessons
✓ International drums performer
✓ Bachelor's Degree at Conservatoire de Bruxelles
✓ UV Jazz at Conservatoire Régional de Lyon
Methodology of my drum classes
Drums lessons for kids and adults
Lessons for all levels, at home or at my studio with two drumsets. The music theory comes gradually and logically (listening, initiation to reading and writing), no 100% theoretical course
Adaptation to all student profiles, with the construction of a solid base to become a versatile musician.
My Curriculum as a Drum Teacher and Performer
Private Drum Teacher 2013-2021
I have been teaching for almost eight years to drum and percussion students of all ages and levels, from beginner to intermediate and more advanced. My drum lessons have brought me to Grésy sur Isère,  Chambéry, Lyon, Villeurbanne, Bruxelles
Music School Brussels Damvibes 2021-present
Drum teacher in Brussels Music School Damvibes
St. Genis Laval Music School – 2018
Drums teacher and percussion
Performing Drums in Europe
I have been performing in several music halls/clubs and festivals all over europe playing various styles of music.
ASKIP Trio – groove punch
– Les Amis d'Édouard – free jazz
– Sauce Brésil – latin
– A19 quartet – modern jazz
– Wayne Shorter Project – Jazz vocal
– Kirkinchu – Jazz fusion

Important dates : Jazz à Viennes, Le Périscope, Jazz
Station, Villa Empain, le Hot Club, la Clef de Voûte
2019-2022
Bachelor Jazz Drums Performing at Conservatoire Royal de Bruxelles
2016-2019
UV JAZZ répertoire DEM at Conservatoire régional de Lyon
2015-2018
Graduated in Musicology at Université Lumière Lyon II
Percussion, harmony, analyzing, writing
French – Native
English – Fluent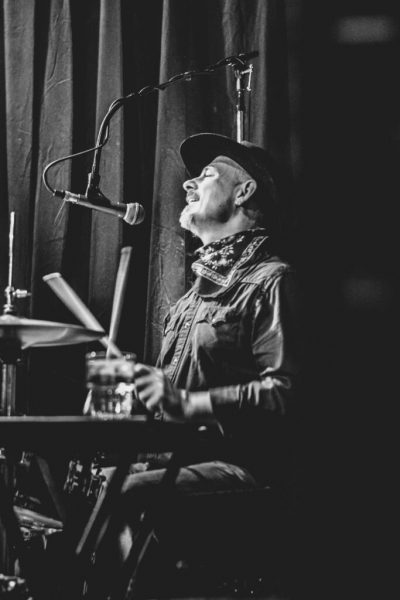 Brussels Music School Damvibes offer online drum courses and master-classes in which students may complement their weekly lessons. Stay tuned!